New support forum / Neues Supportforum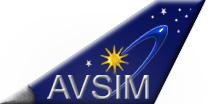 [English]
Tom Allensworth, Founder and CIO of AVSIM, has given me the great opportunity to get own forum on forum.avsim.net. This important step makes it easier for me to involve your important feedback to the further development of my freeware projects. You will find the link in the main menu "Support".
For that reason I closed all comments. Feel free to continue the discussion on my support forum…
[Deutsch]
Tom Allensworth, der Gründer und CIO von AVSIM, hat mir die Möglichkeit gegen, ein eigene Foren auf forum.avsim.net einzurichten. Dieser Schritt macht es mir für die Zukunft noch leichter Euer Feedback optimal in die Weiterentwicklung meiner Freeware fließen zu lassen. Den Link findet Ihr über die Menüleiste "Support".
Aus diesem Grund habe ich auch die Kommentarfunktion deaktiviert. Ich würde mich freuen, wenn Ihr das Forum aktiv nutzt.