What is SIMstarter NG?

If you are a frequent simmer using Addon Sceneries, Aircrafts and Tools you will probably get very quick to a where your simulator platform (FSX, FSX:SE and PREPAR3D) reaching their limits. Out of Memory, Stutters, slow Textures and so on are the daily business of most simmers. To avoid these things you can use a lot of tweaks or depending on your AddOn, Region, Weather and whatever different configuration files. In addition you will need to start a lot of Tools in parallel to the simulator (or not depending on the situation).
That's the point where SIMstarter NG comes in: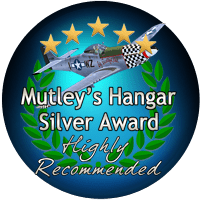 NG can create different profiles for different scenarios. For a "low and slow" VFR flight you put a profile with higher LOD, greater scenery density, turn on car and boat traffic, general aviation traffic high, add two cloud layers more at the Weather Engine Active Sky Next and switches on all nice, small airfields and gimmicks at the Scenery Library (Scenery.cfg). But for the "Heavy metarl": car and boat traffic off, IFR traffic up , General aviation Traffic down , disable small airfields, because Airbus X won't be able to land there and chart tools simultaneously.
And how about an online flight: disable AI Traffic, enable IVAO models, AI Chat Sound disable, Airplane labels on to identify other players, e.g. Or disable everything unneeded for a special region – with one click?! Many use cases and all they can be done with a "mouse click".
Features
General: New beautiful GUI
General: Platform supports FSX and PREPAR3D (see compatibility list)
General: More flexibility because each configuration set can be used in one ore multiple profiles
General: 99.999 profiles and configuration sets can be used
General: Added dialog if you want to close the simulator if its running
General: All dialogs follow the same user interface logic
General: Use of FSX/FSX-SE/PREPAR3D in parallel
General: Assign Configuration Sets directly to a profile (very useful)
General: Add, Copy, Rename and Delete profiles and Configuration Sets
SceneryManager: Reworked Editor. Let you edit everything scenery related.
SceneryManager: Colored overview for a better overview
SceneryManager: Moving one or multiple sceneries below another entry (very useful)
SceneryManager: Export an overview of all sceneries to a HTML page
SimObjects: Reminder if new SimObjects are found
SimObjects: Fully compatible with P3Dv3 now
LiveryManager: Improved performance
LiveryManager: Import library to import liveries to a repository. Makes it very easy to import new liveries.
LiveryManager: Source directory can be defined now
Profiles: Use up to 99.999 different profiles
Profiles: Use different FSUIPC.ini files
Profiles: Load a FlightPlan
Profiles: Startposition improved dialog performance
Profiles: Autodetect changes on a aircraft.cfg and reload aircraft cache
Profiles: New SplashScreens
Profiles: SplashScreens will work for P3Dv3 as well
Profiles: New Start Screen
Profiles: METAR / TAF dialog
RunManager: New interface
RunManager: Select Affinity for each program
RunManager: Wait to start a program until the simulator has been loaded
XML-Manager: Complete reworked interface allows you to manage all DLL.XML and EXE.XML settings.
DiffManager: Assign changes to every SimulatorConfiguration Set
CleanDesk Manager: Define programs that should be stopped at the beginning of the simulator session and restarted if simulator is closed (good idea for programs that are not need for your simulator)
Logbook: Complete new logbook of all user changes. You've done a change to the configuration and don't know anymore? No problem for the logbook!
Manages Active Sky Next and Active Sky 2016
How to get it?
SIMstarter NG is a payware project distributed by Aerosoft GmbH and can be bought here:
Support
Support for this product is offered by Aerosoft. We prefer to have a support forum for the simple reason that it is fast and efficient because customers help customers when we are sleeping:
http://forum.aerosoft.com/index.php?/forum/757-simstarter-ng/
and we advise the Tools section for any questions on this product. This should be your first stop for any support. If you prefer support by email do accept that this could take a bit longer as it might be sent from person to person and that email support in the weekends is always slow: https://aerosoft.zendesk.com/anonymous_requests/new
We feel strongly about support. Buying one of our products gives you the right to waste our time with questions you feel might be silly. They are not.
Updates
There are two ways to get software updates (valid license needed for sure):
1. Major and Minor Releases (1.0 to 1.1 or 1.0 to 2.0, eg.)
Can only be accomplished by downloading the new version from the shop where it was purchased.
This can take a few days for them to obtain the new version. Aerosoft deploys the new version immediatly.
The older (installed version) needs to be uninstalled before installing the new version (see HowTo)
2. Bugfixes only (1.0.1 to 1.0.2)
Can only be accomplished with the build in automatic program update of SIMstarter NG
Make sure that "Program settings > Check for program update" is checked
The update will be installed by the updater. Data won't be overwritten.
Which simulators are supported?
Microsoft Flight Simulator X
Microsoft Flight Simulator X – Steam Edition
Lockheed Martin PREPAR3D v2.4
Lockheed Martin PREPAR3D v2.5
Lockheed Martin PREPAR3D v3.0
Lockheed Martin PREPAR3D v3.1
Lockheed Martin PREPAR3D v3.2
Lockheed Martin PREPAR3D v3.3
Lockheed Martin PREPAR3D v3.4
Lockheed Martin PREPAR3D v4